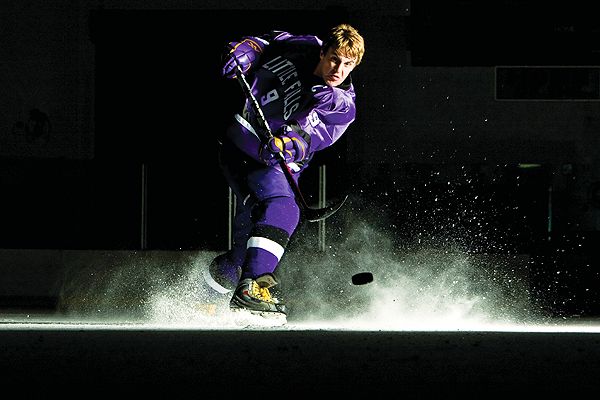 It would be impossible to keep up with all the players who get picked in the NHL Draft on Saturday. They're absolutely flying, with the second round barely taking a half hour to complete.
However, there will be notable picks made throughout the day, and one of them was at the top of the third round.
At the 63rd overall selection, the Stanley Cup champion Pittsburgh Penguins dipped their toes back into the water of Minnesota high school hockey.
Defenseman Alex Goligoski (Grand Rapids) has turned into a pretty good young player for the Penguins, and now Pittsburgh has picked up the most prolific goal scorer in the history of prep hockey in this great state.
Little Falls star Ben Hanowski didn't win Mr. Hockey. His Flyers team was thwarted by Breck in their effort to win a state title. But Hanowski still made plenty of headlines in his senior season. He
picked up 135 points
, including an incredible five-goal performance against Virginia/MIB in the opening round of the state tournament.
For the Penguins, it's a pick worth watching. Hanowski heads to St. Cloud State this fall, and he'll get a chance to develop his game at the college level. He is likely at least a two- or three-year college player, and there is no reason to think the Penguins would try to rush his development by signing him earlier than this.