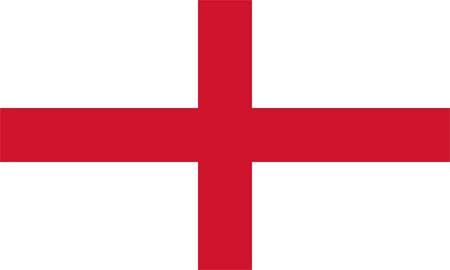 We preview the 2010 FIFA World Cup, set for June 11-July 11 in South Africa.
ENGLAND
Appearance:
13th, fourth consecutive
Last time there:
2006, lost in quarterfinals
Best performance:
Champion (1966)
There might not be a bigger glamour team than England. That's not to say they are incapable of hard-nosed soccer, but instead it's more a nod to their heritage and pedigree in the sport, and the big names that play for them.
The fact this team failed to qualify for Euro 2008, and has missed the World Cup as recently as 1994, well, that should only serve as motivation.
Still seeking their first trip to the championship game since their last title back in 1966, England again presents a challenging group that will likely contend.
However, injuries could sink them. Forward Wayne Rooney has been banged up. Veteran midfielder David Beckham -- the biggest name in the sport -- is out with a ruptured Achilles. Defender John Terry hurt his foot in training with his club team -- Barclay's Premier League champion Chelsea -- just this week.
Three key players at key positions, and while two of them might play, we don't know for sure now.
This is a solid side, even without those three guys. Rio Ferdinand and Ashley Cole will protect aging goalkeeper David James. Ferdinand's size makes him a force on set pieces at the other end of the field. Cole is as close to a sure thing as you'll find in the back of any team's lineup. No Beckham, but the English still have Frank Lampard in the midfield, along with Steven Gerrard and Michael Carrick. I'd say they'll do just fine there. Up front, Rooney and Emile Heskey should get some support from tweener Theo Walcott and veteran Peter Crouch.
The 2007 loss to Croatia that cost England a berth in Euro 2008 was the last nail in Steve McClaren's coaching coffin. Italian Fabio Capello is the head coach now, and the highly successful club team mentor knows his team has a ton of pressure on it in South Africa.
The perception is that Group B is a one-horse race, that Team USA has no shot against England. That might not be right, but even if it is, Algeria could be a tough opponent, and Slovenia isn't likely to just play dead for everyone else, even if it is their first World Cup. England will have to play well to get through this draw unscathed, but they are practically a shoo-in to qualify for the knockout phase, no matter what happens with their group-mates.
Schedule
June 12 vs. United States (Rustenburg)
June 18 vs. Algeria (Cape Town)
June 23 vs. Slovenia (Port Elizabeth)